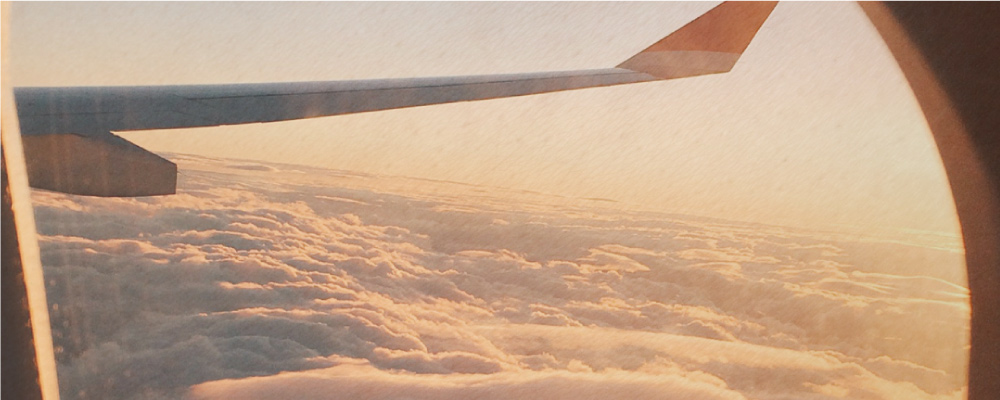 journal
/ 3 Essential Tips to Ke...
3 Essential Tips to Keep Your Skin Glowing While You Fly
Travelling can take a toll on your skin, leaving it dull, dehydrated, and stressed. However, with the right skincare routine and in-flight tips, you can maintain a radiant and glowing complexion even when you're on the go
By Susie Willis
A Guide with Romilly Wilde's Biotech Travel Kit
This summer we've launched the Biotech Travel Kit. This kit is designed to provide optimal nourishment and protection, everything you need for your skin during travel – all under 100ml.
Tip 1: Hydration is Key
Flying can cause dehydration due to the dry cabin air, which can leave your skin feeling tight and dull. To combat this, it's crucial to keep your skin hydrated throughout the journey. Romilly Wilde's Biotech Travel Kit includes the travel-size Light + Energy Serum Cleanser, a gentle yet effective cleanser infused with hydrating ingredients. Use this cleanser to cleanse your skin and remove impurities without stripping away its natural moisture. Follow up with the Active Boost Face Oil, a luxurious blend of nourishing oils that deeply hydrate and rejuvenate your skin. The combination of these products will help restore and maintain your skin's hydration levels, leaving it plump and glowing.
Tip 2: Targeted Eye Care
The delicate skin around the eyes is particularly susceptible to dryness and fatigue during travel. Enter the Eye Believe Eye Serum, a potent formula specifically designed to address the signs of ageing around the eyes. This lightweight serum helps reduce puffiness, diminish dark circles, and smooth fine lines. Gently apply a small amount of the serum around the eye area and massage using the Sculpting Facial Roller included in the kit. The cooling effect of the roller will further reduce puffiness and promote lymphatic drainage, leaving your eyes refreshed and radiant.
Tip 3: Boost with Advanced Supercell Serum
To protect your skin from environmental stressors and boost its vitality, Romilly Wilde's Biotech Travel Kit includes the Advanced Supercell Serum. Packed with powerful antioxidants and advanced cellular repair ingredients, this serum helps fortify your skin's natural defences and promotes a youthful glow. Apply a few drops of the serum after cleansing your skin, and gently massage it in. The lightweight texture allows for quick absorption, making it an ideal addition to your in-flight skincare routine. The Advanced Supercell Serum will help rejuvenate your skin and counteract the effects of travel-related stress, leaving it radiant and revitalised upon arrival.
Travelling doesn't have to mean compromising your skincare routine or sacrificing your skin's glow. By following these three essential tips and incorporating Romilly Wilde's Biotech Travel Kit into your skincare regimen, you can keep your skin hydrated, nourished, and glowing throughout your journey. Remember to cleanse and hydrate your skin with the Light + Energy Serum Cleanser and Active Boost Face Oil, target the delicate eye area with the Eye Believe Eye Serum and Sculpting Facial Roller, and boost your skin's resilience with the Advanced Supercell Serum. With these skincare essentials, you can arrive at your destination with a radiant complexion, ready to take on new adventures.
Shop In-Flight Essentials