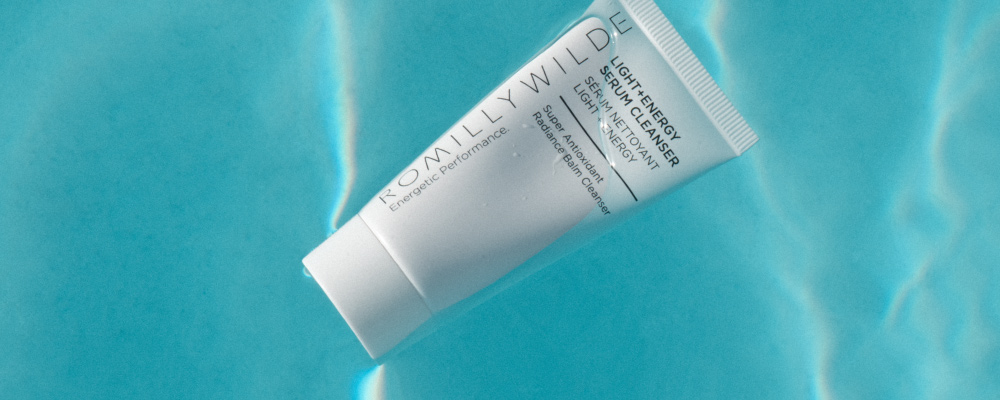 journal
/ Three Reasons Why Our ...
Three Reasons Why Our Cleanser is the Ultimate Summer Skincare Essential
Discover the best summer skincare essential: Romilly Wilde's Light + Energy Serum Cleanser. Experience deep cleansing and rejuvenating hydration. Shield your skin from environmental stressors with this versatile, multi-functional formula. Elevate your summer skincare routine today.
By Susie Willis
The heat of summer demands a skin-system that not only cleanses but also nourishes and revitalises the skin. That's where Light + Energy Serum Cleanser comes in. A luxurious skincare product that promises to be the ultimate solution for summer cleansing. Packed with powerful antioxidant ingredients and formulated to combat the summer challenges, this cleanser is a multi-tasking wonder for summer.
Deep Cleansing without Stripping Moisture
During summer, excessive sweating, pollution, and SPF can clog pores, leading to breakouts and dull skin. The Light + Energy Serum Cleanser delivers a unique serum-based formula that thoroughly cleanses the skin without compromising its natural moisture barrier. Unlike traditional cleansers, which can be harsh and stripping, this balmy cleanser gently removes impurities, excess oil, and most importantly, SPF. The serum texture allows for a deep yet delicate cleansing experience, leaving the skin feeling refreshed and revitalised.
Rejuvenating Hydration and Boosted Luminosity
In the summer heat, the skin often becomes dehydrated, leading to dryness and a lacklustre appearance. Incorporate a cleanser that goes beyond cleansing by infusing the skin with a surge of hydration and an energising glow with our serum cleanser. The formula contains powerful antioxidants that work together to nourish and protect the skin from environmental stressors like UV rays and free radicals.
The unique blend of cold-pressed oils and plant extracts in this cleanser helps to restore the skin's natural radiance, making it look healthy and vibrant. The added hydration also helps to reduce the appearance of fine lines and plumps up the skin, creating a youthful and fresh complexion that's perfect for the summer months.
Versatile Multi-Functional Formula
This multi-functional product serves not only as an effective cleanser but also as a nourishing mask when left on the skin for 20 minutes. The cleanser's lightweight serum texture allows it to be easily absorbed into the skin, delivering a potent blend of active ingredients that promote hydration, radiance, and overall skin health. This versatility makes it an excellent option for a simplified yet effective summer skincare regimen without compromising on results.

"Our Light + Energy Serum Cleanser is the ultimate summer skincare essential – its gentle yet effective cleansing abilities, combined with its hydrating and illuminating properties, make it the perfect choice for maintaining a radiant complexion throughout the hot and humid months."

Mateja Weber, Lead Scientist at Romilly Wilde
Experience the power of this Kind to Biome certified cleanser and discover the remarkable transformation it brings to your complexion this summer.