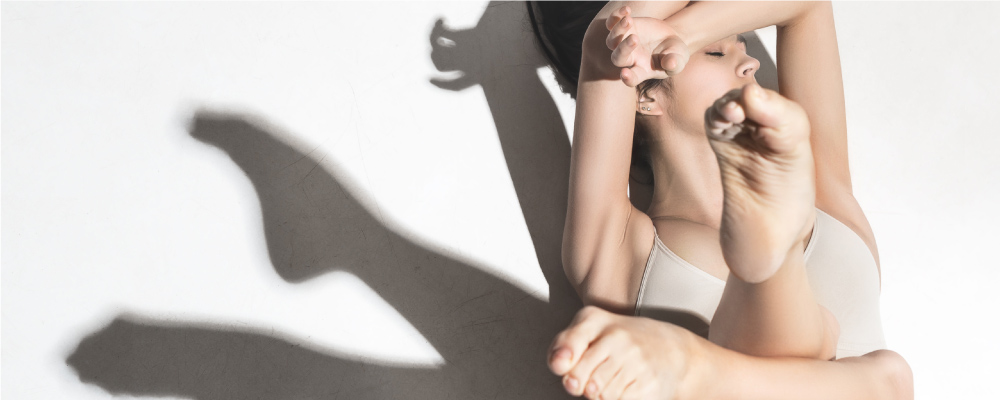 journal
/ How To Age Well In Men...
How To Age Well In Menopause: 5 Top Tips
A blog co-authored with our friends at Wild Nutrition, a supplement brand backed by science, to share our top 5 tips on skin health and wellness through Perimenopause and Menopause.
By Susie Willis
Vitamins and minerals are essential to helping your body function as it should, but sometimes we all need a little extra nutrient boost. That's where supplements come in — providing you with the support your body needs to stay healthy. Potent nutritional blends work in synergy with skincare so you can tackle your unique skin concerns and care for your largest organ with nutrients from the inside and outside.

1. Support Your Skin's Collagen
Did you know skin loses 30% of its collagen – the 'scaffolding' protein providing structure, support and strength - during the first 5 years of menopause? As collagen declines, skin becomes drier and more prone to the signs of ageing. And that's where a synergistic 'inside and out' approach works wonders in building healthy collagen levels.
Collagen is made from amino acids found in high-protein foods. To help your body convert those amino acids into collagen, it needs 'co factors' in the form of Vitamins A, C, B, D, Zinc and phytonutrients.
We have created a unique biotech synergy of nutrients and bioactives to help support healthy collagen production, minimise wrinkles and give a firmer and more lifted look to the skin. Cue Night Duty, containing Bio Retinol (a safe plant-based alternative to retinoids) and phytonutrients, triggering a surge in hydration and encouraging boosted collagen production while you sleep. And Eye Believe, a sculpting eye serum rich in natural plant stem cells to boost cell metabolism and ultimately strengthen the skin.
The perfect hand-in-hand partner with Natural Glow, formulated by Wild Nutrition's founder Henrietta Norton, to naturally accelerate your body's collagen, keratin and melanin for a fresh sunkissed glow. How? With Biotin for skin health, Vitamin C for collagen production and Copper for healthy skin pigmentation.

2. Too Much Stress, Too Little Sleep?
With Wild Nutrition's Future of Perimenopause research revealing that 90% of women fail to link their symptoms to perimenopause, it can be a time of uncertainty and confusion. With fluctuating hormones comes sleep disturbance and with sleep disturbance, we're more prone to stress. The combination of stress and menopause can cause dryness, reduction in elasticity and even acne breakouts.
Cue Wild Nutrition's Perimenopause Support Trio, the foundational supplement for full-spectrum support. Containing Magnesium to support the nervous system, Omega 3 for cell turnover and cognitive function and Vitamin B6 for hormonal regulation and reduction of fatigue, it's a beautifully curated blend.
Along with supplementation, mindful nutrition and exercise, their nutritional therapists suggest heading outside in daylight hours and going to bed at a consistent time (without the blue light from your phone please!) Why? Because good sleep hygiene helps balance your circadian rhythm, key to an optimised sleep/wake cycle.
Supercharge your overnight recovery with our Night Duty face cream which supports skin renewal whilst you sleep thanks to biotech ingredients such as Bio Retinol and Swertia Chirata Extract (SWT-7 H). With 93% of users in our trial reporting that they woke up with skin that looked replenished, it's the perfect way to wake up feeling like you have brand new skin.

3. Protect Your Skin From Environmental Stressors
Pollution, sun radiation and free radicals all play havoc with Collagen levels, so incorporating protective antioxidants into your daily routine is a must for a lit-from-within glow.
We recommend this power pairing: Active Boost Oil by day and Night Duty when you sleep. Active Boost Oil contains a powerful combination of oils, Squalane and plant actives to balance the key epidermis processes affected by oxidative stress: cell renewal, cellular respiration and improving antioxidant activity. And Night Duty steps up to support skin cell renewal and promote skin rejuvenation.
For a holistic approach, add Wild Nutrition's Food-Grown Antioxidant Boost to the mix. Containing Selenium for healthy hair and nails, it also protects cells from oxidative stress. And Wild Nutrition's beloved Natural Glow is quite the anti-ageing warrior with melanin to protect against oxidative damage caused by UV light, while giving us a healthy, glowing tan.
Of course, this section would be incomplete without acknowledging the importance of a good SPF, preferably a mineral one instead of a chemical one.

4. Hydrate, Hydrate, Hydrate
It'll come as no surprise to read that hydration is key. The body needs hydration to flush out toxins and to help maintain your skin's elasticity. But there's more to it than slugging eight glasses of water a day.
Supplements can make a profound difference to the health - and appearance - of your skin. Wild Nutrition's Pure Strength Omega 3 uses a carefully calibrated blend of EPA and DHA for notable benefits to hydration and skin smoothness. And the Skin, Hair and Nails contains Iodine for thirsty skin, Pine Bark for antioxidative and Vitamin C to promote collagen production. You'll find both in their Beauty collection.
Add to your daily routine a skin-biome balancing cleanser such as our cult Light + Energy Serum Cleanser, a lovely formula that nourishes, hydrates and revolumises without disrupting your skin's optimal pH. And moisturise with Night Duty, proven to improve skin hydration by up to 123% in only 4 weeks.
One final hydration tip: snack on water-dense fruits and veg throughout the day. Berries, cucumbers, watermelon, celery and bell peppers all contain a surprising amount of water and your body will thank you for the extra nutrients too.

5. Eat The Rainbow
Diets high in sugar and refined carbs can cause glycation, a reaction which damages collagen and accelerates ageing. The best advice? 'Eat the rainbow' – think leafy greens and vibrant fruit and veg to constantly support our microbiome.
The gut microbiome houses 80% of our immune system, and is also known to form an integral part of the skin's ecosystem, so keeping it balanced is key. Yet the reality of modern life is that processed foods, alcohol, medication and stress just aren't good for the gut. Fermented foods such as kimchi are recommended but to really tackle the issue, consider a microbiome supplement. Wild Nutrition's Multi Strain Biotic is a high-strength formula, providing 30 billion live bacteria per daily intake and nurturing the close connection between a healthy gut and balanced skin.
You can enjoy 20% off at Wild Nutrition with code RW20.
For just £2, you can order our Overnight Recovery Sampler Set containing trial sachets of our bestselling Light + Energy Serum Cleanser and Night Duty.
Skincare For Overnight Recovery