Smart Skincare For The Menopause
• Perimenopause and Menopause can cause skin to become drier, and more prone to wrinkles and hyper-pigmentation.
• Hormones can also make the skin hyper-sensitive and challenged, with issues from breakouts similar to teenage spots, redness and heightened colour.
• At the centre is the depletion of collagen; we are born with a finite supply of Collagen and this declines after the age of 25 and continues to decrease through Perimenopause and Menopause.
• Skin loses 30% of its collagen during the first 5 years of menopause. As Collagen declines so skin becomes drier and more prone to the signs of ageing.
Through Perimenopause and Menopause it's important to switch up your skincare routine to support your skin so you can keep skin looking healthy, and radiant with a deeply rooted hydration and an accumulative supply of Collagen.
Try The New Sampler Set
"Romilly Wilde skin-system is the perfect support for Perimenopausal and Menopausal skin. I use high-performance, clinically proven, clean ingredients which enhance metabolic change at a cellular level and deliver Collagen boosting, age-arresting results."
- Susie Willis, Romilly Wilde Founder
TRY THE SAMPLER SET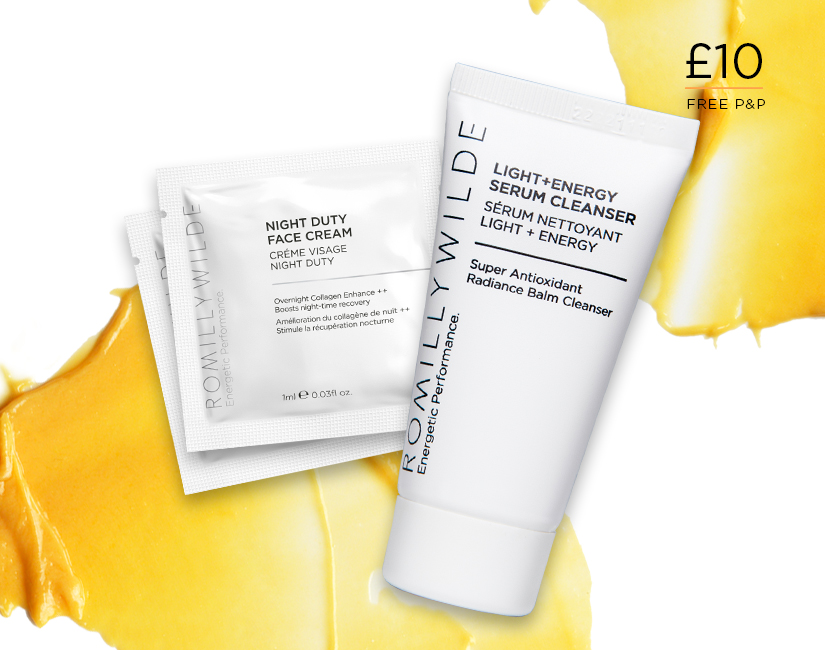 TRY THE SAMPLER SET
Try the new Overnight Recovery Sampler Set for £10 with FREE UK shipping.
Includes two sachets of Night Duty, and our 30ml Light + Energy Serum Cleanser to easily trial out as part of everyday skincare routines. Both products deliver powerful nutrition and deep-rooted hydration through proactive ingredients for immediate and accumulative results.
Susie's Top Products for Perimenopausal and Menopausal Skin