About Romilly Wilde
Romilly Wilde has a 'skinimalist' approach to our product system. This entire 'system' approach means that you are not overwhelmed by products your skin doesn't need, and each formulation within this range are both synchronised to each other making the results more immediate, and accumulative.
Our energetic range uses 'bio-energetics' which is the concept of energy flow through living systems, ie our skin. By the use of plant extracts together with bio-engineered nature identical ingredients that encourage this transmission of energy to help increase the cell metabolism, which is the life-cycle of your skin (our biggest organ). Just as importantly, every ingredient used must be intentional, so that these energetic pathways are able to support and sustain these valuable conductors.
We treasure and value every plant, animal and ecosystem, so have been audited and accredited by The Vegan Society and Positive Luxury. We also work with Provenance's transparency technology to ensure any positive impact claims are connected to the evidence.
We have taken skin science seriously, working alongside nature to the next level, in a modern and responsible way.
Meet Susie Willis - Our Founder
Meet Susie Willis - Our Founder
Susie Willis has years of experience working in the wellness industry. Discovering that so many skincare brands were using toxic ingredients and diluting concentrates with bulking agents. Romilly Wilde was born out of her inspiration to create a brand that has nothing to hide, connecting nutrition and skincare. Created in collaboration with leading innovators in science and bio-technology. Susie spent years developing formulations that deliver high performing results, the natural way. Whilst at the same time, staying true to ethical values and beliefs to keep the brand sustainable, cruelty free and supporting the environment. Ethical has never been more beautiful.
THE INTENTIONALS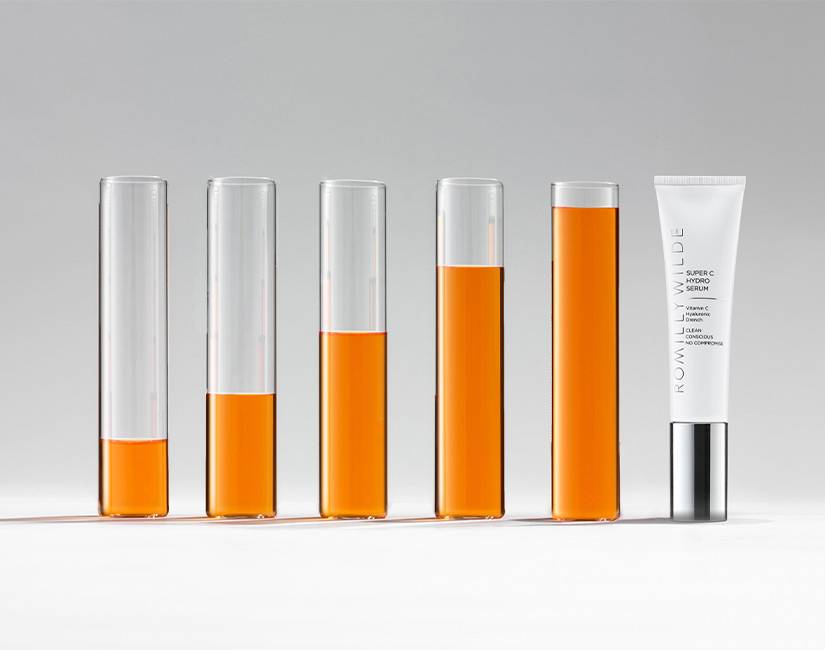 THE INTENTIONALS
Our ingredient list reads as a glowing report from beginning to end. At Romilly Wilde we have a strict product and ingredient ethos, banning over 2700 potentially harmful ingredients that can cause unnecessary irritation, inflammation and dryness to your skin, whilst also working to minimize environmental impact. For us, every ingredient must be intentional. We balance responsibly-sources plant extracts together with bio-engineered nature identical ingredients.

Our formulations will always deliver effective results first and foremost. We strongly believe that the skin microbiome is fundamental to skin health.
FROM OUR INCEPTION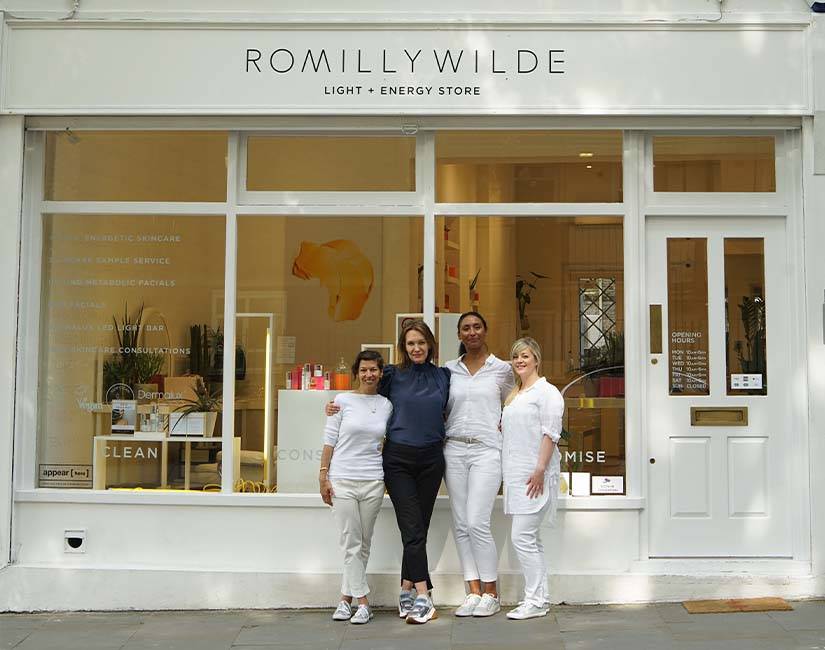 FROM OUR INCEPTION
Romilly Wilde's ethos has been clear – to create an unequivocally clean skincare line that is without compromise. Using plant-based, nutrient rich formulas that metabolically activate and encourage skin cells to restore, recover and renew, resulting in vibrant and glowing skin.
OUR MISSION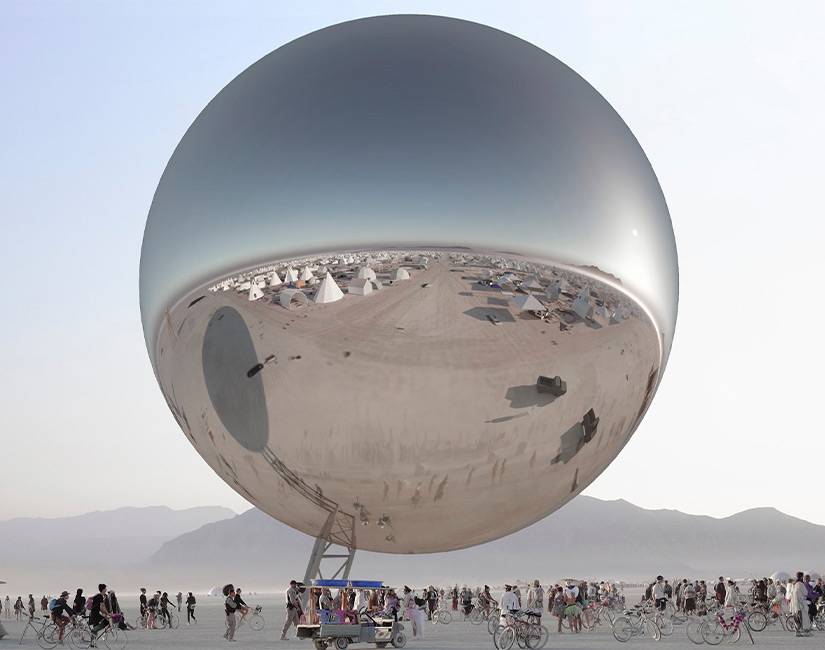 OUR MISSION
To take luxurious clean skincare to an unparalleled level using the latest expertise in modern, natural cosmetic science and production. As a company, we strive to constantly evolve and seek sustainable and innovative solutions in our packaging, production and formulas.
Photo: Courtesy of THE ORB @BjarkeIngels


WHAT WE PROMISE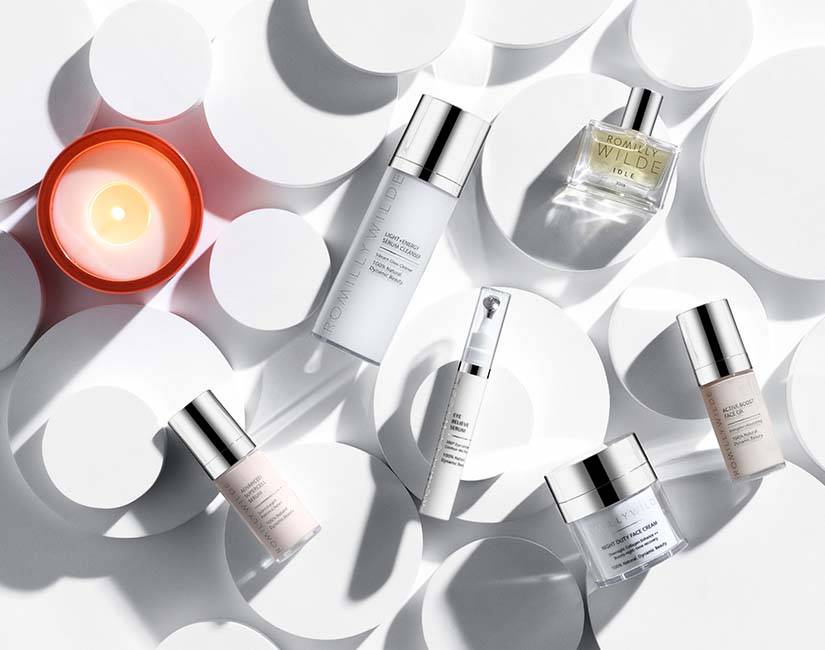 WHAT WE PROMISE
Highly efficacious, nature derived formulas. This attitude and commitment to clean, conscious, and no compromise exemplifies a new language in luxury skincare, that proudly defines "clean beauty." We are so confident that you will notice a striking difference in your skin that we are happy to offer you a full money back offer after you have trialed for 28 days.