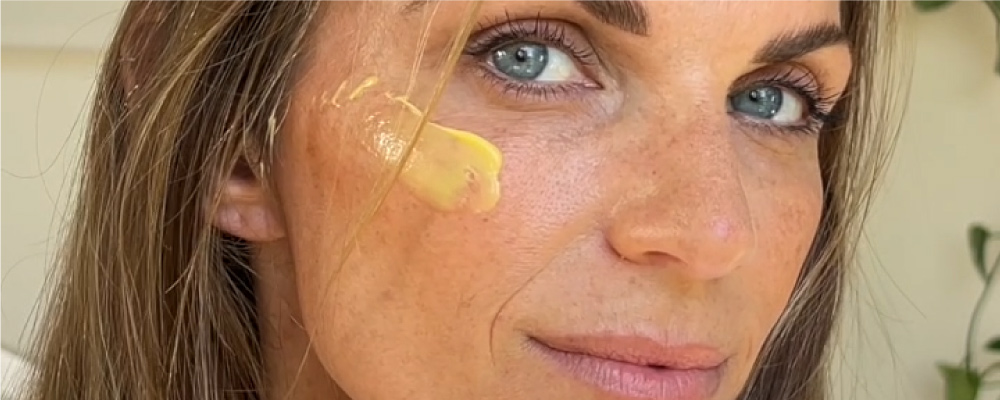 journal
/ Your Ideal Skincare Ro...
Your Ideal Skincare Routine According To Skin Type
Our guide helps you find the right skincare routine for your skin type. Whether you are looking for pollution protection or to help diminish wrinkles, pigmentation and dullness or overcome a compromised skin barrier we have you covered.
By Susie Willis
Your Ideal Skincare Routine - According To Your Skin Type
Your skin is as unique as you are, and understanding its individual needs is the key to radiant, well-nourished skin. Whether you're battling signs of ageing, environmental stressors from living in the city, or sensitive skin issues, we've got the routine you need for a flawless complexion and transformative results.

City Glow - For those facing environmental stressors in the city with dry and dehydrated skin
Your skin faces daily challenges from UV rays, pollution and other environmental stressors, causing collagen loss and premature ageing. But you can strengthen its protective barrier for a healthier appearance.
For anyone living in the heart of a bustling city, battling pollution and dehydration can be a daily struggle. Environmental aggressors can cause dehydration, disruption of the skin microbiome, skin barrier damage, puffiness and premature ageing, so to combat this we recommend:
Light + Energy Serum Cleanser: This gentle yet effective cleanser is designed to purify the skin and remove impurities whilst restoring the skin barrier. It contains cold-pressed oils that help cleanse the skin from pollution while nourishing and hydrating.
Sculpting Facial Roller: Regular use of a facial roller can help boost circulation and lymphatic drainage, reducing puffiness and enhancing product absorption. It's an ideal addition to your routine for a fresher complexion.
Eye Believe Eye Serum: This powerful serum targets dark circles and fine lines around the eyes, making it an essential addition to the routine of those combating city stress. It contains ingredients like Nature's Botox and antioxidants to slow signs of ageing and fatigue.

Age Arrest - For those battling fine lines and wrinkles
Our eyes suffer in the modern world. Wrinkles, pigmentation, and dark under-eye circles can all be attributed to eye strain, insufficient sleep, and increased stress.
If your main skincare concerns revolve around wrinkles, pigmentation, melasma, and dark circles, these are the perfect trio of products for you:
Night Duty Face Cream: This rich and luxurious cream works wonders while you sleep. Packed with potent biotech ingredients, it helps address fine lines, pigmentation, and uneven skin tone.
Advanced Supercell Serum: A powerhouse serum that targets multiple signs of ageing, including wrinkles and pigmentation. It's formulated with cutting-edge ingredients that promote collagen production and reduce hyperpigmentation.
Eye Believe Eye Serum: This eye serum is a must-have for anyone looking to diminish dark circles and fine lines, helping you achieve a more youthful and radiant look.

Barrier Repair - For those dealing with sensitive skin and a damaged skin barrier
When you have a healthy barrier, your skin feels supple, plump and soft. If these outer layers become damaged, the skin can become dry, sensitive and dull.
Sensitive skin, a compromised skin barrier and dullness require gentle yet effective skincare. We recommend:
Night Duty Face Cream: This cream's soothing and nourishing properties make it ideal for sensitive and dry skin. Packed with gentle Bio-Retinol, it helps repair the skin barrier and provides deep hydration.
Light + Energy Serum Cleanser: The gentle cleansing action of this serum cleanser is perfect for sensitive skin. It won't strip the skin of its natural oils and is Kind to Biome certified meaning it's proven to help maintain a healthy barrier.
Active Boost Face Oil: Packed with antioxidants and essential fatty acids, this face oil helps calm inflammation, reduce redness, and restore radiance to dull and dry skin. It's a great addition to your skincare routine for sensitive skin types.
If you want an introduction into the range then try our Overnight Recovery Sampler Set complete with a travel-size Light + Energy Serum Cleanser and x2 sachets of Night Duty Face Cream for just £10 + free P&P.