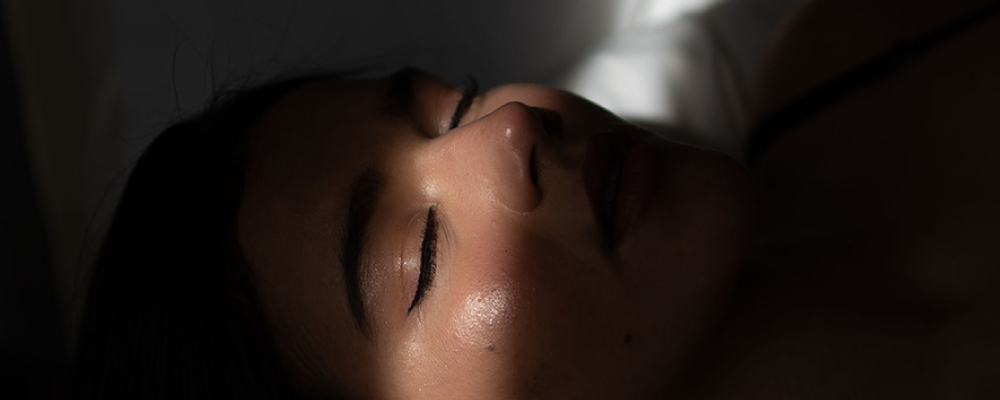 Rest And Reset
Beauty sleep is real and refers to how our skin begins to heal itself from the day. An evening skincare routine is key for aiding regeneration, preventing TEWL and waking up with glowing, radiant skin. Clever biotechnology skincare ingredients can aid in collagen production and all night hydration helping our body to slow the ageing process.
By Susie Willis
Supercharge your evening skincare routine with these clever biotech ingredients
Have you ever woken up from a great night's sleep, and thought how refreshed you look in the mirror in the morning? Or perhaps you've had a long night with very little sleep, and woken up the next day to new lines, dark circles and generally lacklustre skin. We all know that it's called beauty sleep for a reason – but what's really happening while we sleep that makes it so important for our skin?
Our skin uses the hours while we sleep to heal itself from any damage done during the day and reset itself for the following day. All through the night our skin cells are regenerating – focusing all of their energy on renewing to give us that refreshed morning glow.
Now all of this sounds great but there is one thing to watch out for while all of this great regeneration is taking place – Transepidermal Water Loss, also known as TEWL. Our skin loses more moisture at night than during the day, so it needs long lasting hydration before going to bed to get it through until morning. Additionally, as we age, our skin's ability to repair itself starts to slow down. This is why it's so important to consider what ingredients we include in our evening skincare routines - they need to help keep moisture locked in overnight as well as support the body's natural regenerative process.
NIGHT DUTY FACE CREAM
Our cult night cream was carefully designed to support cell turnover, boost the skin's metabolism, and prevent moisture loss in the skin. This means waking up with that fresh, glowing, even-toned skin every morning, with or without an amazing night's sleep.

Our Night Duty Face Cream has some intelligent biotechnology ingredients that do the hard work for us while we sleep.


OvernightEnhance [MJ+C]:
This ingredient consists of a new plant cell complex combining the multicoloured plant from subtropical America, the "four o'clock flower" (Mirabilis Jalapa) and the ever-useful alkaloid, caffeine. By boosting the skins metabolism and reducing oxidation, OvernightEnhance [MJ+C] claims to:
- Energise and boost the overall activity of skin cells and cell turnover
- Detoxify by promoting the elimination of toxins and increasing microcirculation in the skin
- Revive the complexions radiance
PrincipHYAL® Cube 3:
Our triple molecular weight complex of Hyaluronic Acid, this active offers an amazing improvement on skin barrier and provides hydration to visibly plump and smooth fine lines and wrinkles. The three separate molecular weights allow the active pass the skin barrier and support overall skin health for youthful-looking skin.
- High Molecular Weight Molecules: Delivers immediate and intense moisture and visibly smooths skin as well as reducing Transepidermal Water Loss
- Medium Molecular Weight Molecules: Fills in moisture gaps beyond the surface, with an added lifting effect leading to less fine lines and wrinkles
- Low Molecular Weight Molecules: Aids cell turnover, while supporting the collagen and elastin structures to provide visibly plumper skin.
Enhance your evening skincare by adding our clever biotech Night Duty Face cream to your routine.
SUPERCHARGED EVENING SKINCARE