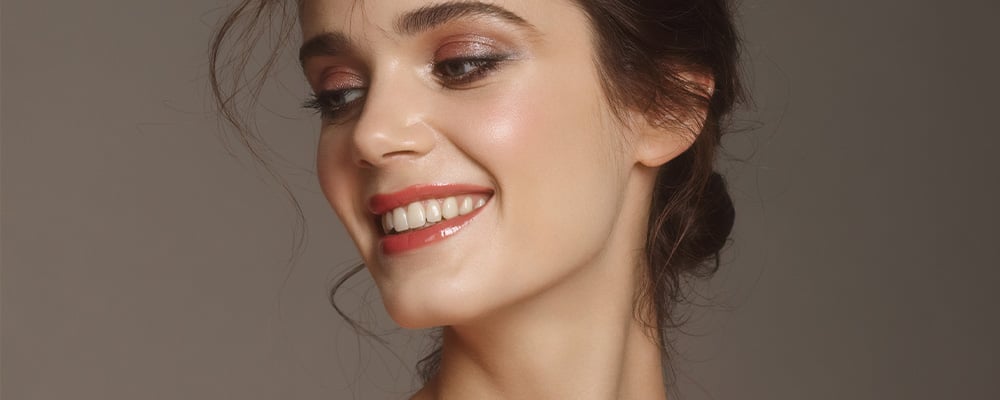 journal
/ Party Proof Your Skincare
Party Proof Your Skincare
Party season is here. You want to feel and look your best, so here are our tips tips for you to bedazzle the room. What to eat, drink and how prepare your skin. Glow boosting rituals, mission hydration, let's get ready to party and recovery central.
By Susie Willis
Party Season is here and this year we have really earned a fabulous time, shake your tail feathers and boogie. You want to feel and look your best, so here are our top tips for you to bedazzle the room.
One week before: Glow Boosting Rituals
One week before a big night, it's time to put in the ground work. Move to a nightly skincare routine that will start to switch up your 'skin-energy' by boosting collagen, stimulating cellular renewal and deeply hydrating the skin. Support this from the inside out by introducing foods which will naturally support your skin's health, such as leafy green vegetables, oily fish and nuts.
Beauty Ritual: Nightly Glow. Prep skin with a nightly Collagen boost and deep hydration.
Start with a nourishing and hydrating cleanse with the cult Romilly Wilde Light + Energy Serum Cleanser. Allow it to stay on the skin for up to 15 minutes so that the oil centric formula with calming and hydrating extracts can really penetrate. Our gentle cleanser is safe to use around the eye area, in fact we recommend you apply this around the eye orbital. After removing with a warm cloth, apply the Night Duty Night Cream. One pump is plenty across your face, neck and décolletage.
As part of the final prep, contour and sculpt your skin with Romilly Wilde Sculpting Facial Roller, the double 'Disco' balls will help boost circulation and give an even glow to your complexion.
You'll wake up with unbelievably happy, hydrated and nourished skin - keep this up each night.
Eat: Get Glowing.
Add these skin loving ingredients to your diet: Avocados, oily fish, antioxidant rich blueberries and leafy green vegetables.
Support your overall system with a multi-complex probiotic for overall balance and entire system health. We love Wild Nutrition.
On an empty stomach, drink a warm lemon, ginger and mint infusion along with your probiotic. This flushes the system and boosts your hydration levels after sleep.
12 hours before: Mission Hydration
Mission hydration. Hydrate inside and out.
Beauty Ritual:
Eat/Drink:
The night before, make yourself some overnight breakfast with chia seeds (with diluted apple juice for sweetness), then top with kefir yogurt, seeds and blueberries.
Chia seeds are a great source of protein and blueberries are rich in antioxidants, and the kefir is great for gut health. This is a great protein breakfast.
And drink… lots of water all through the day. Try the new Air Up bottles to make it little more interesting.
2 hours before: Let's get ready to party
Create the perfect skincare routine for an excellent night out so you can dazzle and shine 'till the morning light.
Beauty Ritual:
Eat/Drink:
A lovely meal to set you up for the big night out; salmon with brown rice and broccoli is good, to give you energy to dance the night away.
The Morning After the Night Before - Recovery Central
Hope you had a wonderful night, now time to get you back to feeling fabulous.
Beauty Ritual:
Head to the fridge and grab your chilled eye serum. This will be your depuffing magician.
Dab on Romilly Wilde Eye Believe Serum below the eye and just below the brow bone. Give yourself a mini massage around the eye area to reduce puffiness and stimulate lymphatic drainage:

Push your middle finger into the corner of each eye, move up following the line of the eyebrow.
Stop mid eyebrow and push down on the pressure point, gently move both fingers along to the outer part of your brow.
Move fingers back to the centre and now gently move them under the eye.
End on the outer pressure points on the outer edge of your eye.
Once finished apply Night Duty as a really super hydrating Day Cream to treat and rejuvenate your skin.
Eat Drink:
Drink a pint of water with the juice of two lemons.
Drink a cup of coffee with a scoop of Chaga mushroom powder from Dirtea which is rich in antioxidant rich flavonoids and phenolic acid to reduce inflammation of the skin.
And go find something to eat that makes you happy, we love a Deliveroo from Egg Slut.