journal
/ How to treat Confused,...
How to treat Confused, Stressed Skin
There will be many of you out there who feel that if their faces could talk they would probably say something like "I am confused and nothing seems to be working" – "How should I cleanse?"
By Anthea Anka
There will be many of you out there who feel that if their faces could talk they would probably say something like "I am confused and nothing seems to be working" – "How should I cleanse?" – "Is face oil or an oil-based cleanser okay if I have spots?" – "Should I change my skincare products at different times of the year?", and the list goes on.
One of the reasons our skin gets stressed is that we bombard it with an array of different products, many of which are full of chemicals and are the antithesis of clean beauty. The more we feel we have a problem, the more we will laden our skin with as many 'problem solvers' we can lay our hands on. The problem is that your skin will often reject or react to the different formulations and result in all manner of skincare problems.

CURING WINTER DRY SKIN
This is more often a PH balance issue. Dependent on the water in your house being hard, soft, more acidic or more alkaline, this could have an effect on your skin when you are washing and bathing. The best way to combat this is to a) use a clean and brilliant skincare line like Romilly Wilde that is built around the central theme of balance and hydration and b) have a good diet of fatty lipids in your diet. We swear by Bare Biology. Supplementing your diet with a good quality fish oil, rich in Omega 3 can help with a whole alphabet of skin conditions, from acne to wrinkles.

ACTIVE BOOST FACE OIL
Having a boost of hydration that deeply penetrates the skin is paramount to dry skin. We use a truly remarkable hyaluronic acid that has the smallest deliverable molecules for deep absorption into the sub-layers of the skin. This hydrates the epidermis attracting moisture to the core of your cells for optimum plumpness that is long-lasting.
This moisture surge of effective hyaluronic acid is present in all our skincare range except the Active Boost Face Oil. The powerful and skin boosting 'Active Boost Face Oil' is a selection of 9 variants of lipid rich, amino acid profile oils such as Seabuckthorn Fruit oil, Kahai Oil, Rosehip Oil, Prickly Pear Oil and Inca Inchi.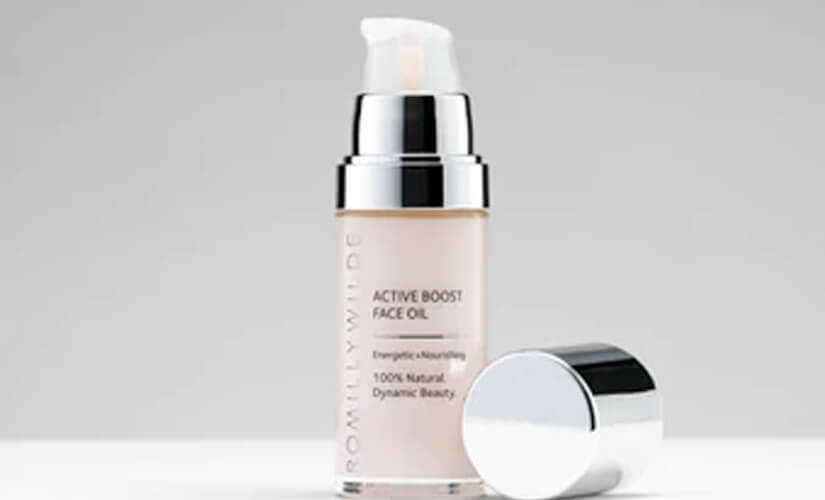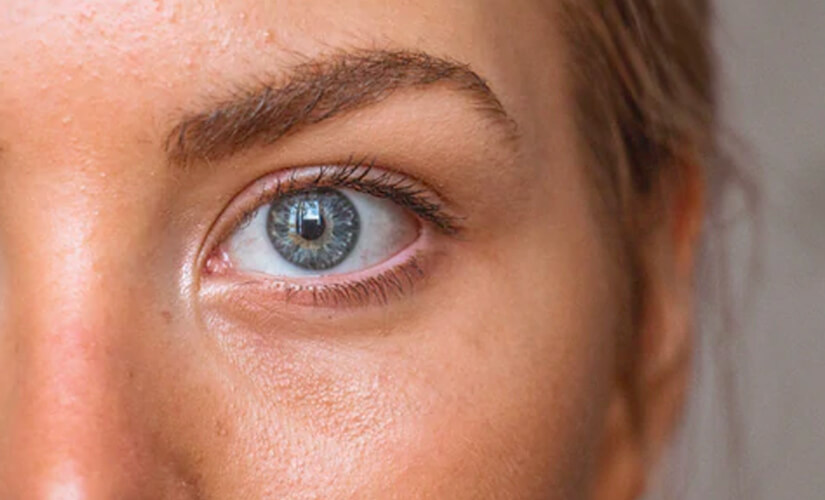 The facial oil contains high levels of nutrients, which are essential for skin moisture and general revitalisation and is used to combat wrinkles, dryness, and other signs of malnourished or prematurely ageing skin. The oil is also known to treat the damaging effects of the sun and offers a degree of UV protection with extremely high fatty acids, containing a combined 65% palmitoleic and palmitic acids (omega 7), levels which are extremely rare to find in such high quantity. The oil is a rich source of vitamin C, tocopherols (vitamin E), carotenoids (vitamin A), tocotrienols, and plant sterols. Seabuckthorn contains the vitamins B1, B2, K & P, as well as various flavonoids.
Kahai OIl is one of the best fat (lipid) based antioxidants. Oxidative stress causes free radicals and if they are not reduced or eliminated they cause deterioration of the cells. This oxidative stress is also caused by normal cell metabolism, but is exasperated by a variety of environmental factors including UV radiation, pollution, tanning, smoke and heavy-metals in the environment. Vitamin E protects the cells and cell membranes from free-radical and environmental oxidative stress. Apart from the antioxidant properties, it also helps to moisturise the skin and even more importantly helps with tissue repair, thereby keeping the skin in good condition.
BLEMISH PRONE SKIN
It is a myth that using an oil causes or worsens oily or spot prone skin. Put simply using an oil, like the Romilly Wilde Active Boost Face Oil will balance the skin and reduce sebum production. The antioxidant quality and lipid profile makes this super active oil penetrate the skin and mobilise stagnancy and therefore reducing the possibility of blocked pores. This is so much more than a blend of special oils, it is a potent combination of actives suspended in the oils, making for a full treatment for stressed skin. Cruelty free and vegan, this is the most reliable way to balance out combination skin, acne prone skin or breakouts. Hormones play a huge part in the imbalance of skin, so have a chemical-free, clean, non-toxic range of skincare like Romilly Wilde that is 100% natural, ensuring that the skin does not react to a plethora of unnecessary preservatives and stabilisers.
Happy Skin, Happy Conscience.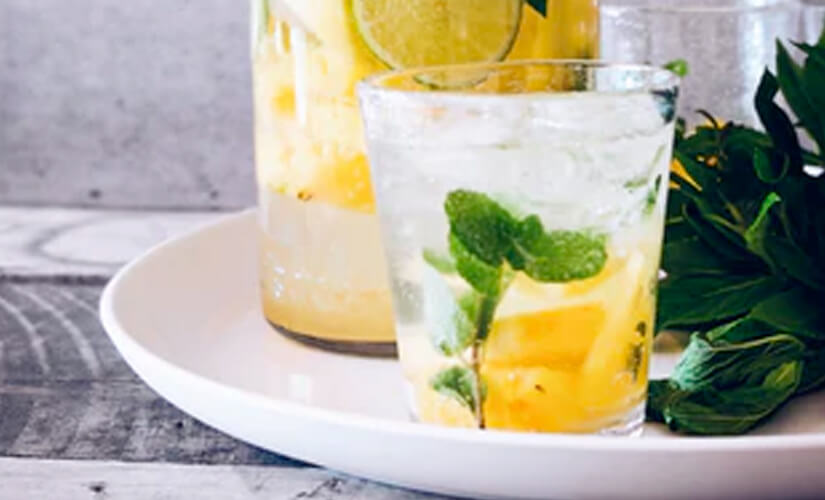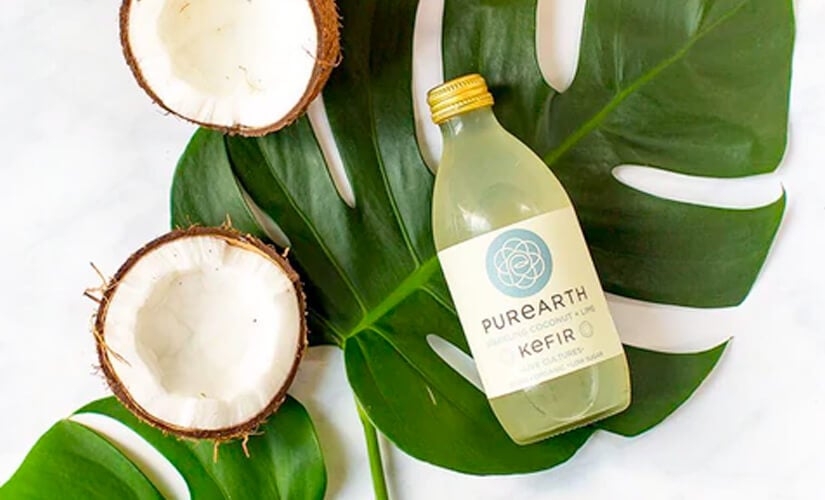 KEEP HYDRATED
Dehydration is not just a summer issue. Good pure water is fantastic for your system and for flushing out toxins and generally hydrating your cells from the inside. Keep filling up a glass water bottle and keep it by your desk so can get into the discipline of drinking the volume that is in front of you.
GUT HEALTH
We also swear by Kefir live cultures as we know that they are fantastic for your gut health therefore your system health which in turn produces clear healthy skin. Our favourite kefir drink is Pure Earth with the addition of energy inducing Spirulina. Delicious.